You dream of being THAT chick right?
Who feels like you have it together (and you've cut the negative self talk those times when you don't.) The one who's present in your relationships, is living in a way that feels true to who you really are, has a ridiculous sense of fulfillment, and you don't let the things life throws your way keep you down. You're confident, happy, know that you are worthy, you're at peace with your past, and you don't lower your standards for anyone.
You're living life exactly how you want to live it and you're having the time of your life in the process.
THIS IS THE LIFE YOU'RE MEANT TO BE LIVING!
But instead, the life of 'happiness, peace and freedom' feels more like a dream and a lot of work to get there.
Are you...
Feeling stuck in the same routines, patterns, behaviors, relationships and can't seem to make changes that stick long term.
Wanting to feel different, feel better, but you can't really put your finger on what feels off.
Grateful for the life you've been blessed with but still feel so incredibly bored, tired or unfulfilled.
Ready to heal the past and move forward but not sure where to start or how to let go.
Not feeling connected to the people in your life and not sure how to stay true to who you are while honoring your relationships and responsibilities.
Sick of hearing about mantras, meditation and positive thinking because quite frankly, you've tried it and it ain't working.
WHAT. THE. HECK.
This isn't who you're meant to be.
So what now? Well, you could continue using the same tools and methods you've been using to manage your life and hope to eventually get different results, or you could take action and start seeing changes TODAY.
What if you had someone who could guide you through what to do and HOW to do it each step of the way?
Would that be a HUGE relief?
A weight lifted knowing you now have solid SUPPORT from a trained and skilled professional?
It doesn't matter if...
You've been in this cycle so long you can hardly remember things being any other way,
You feel like your attempts to make changes aren't really getting to the core.
You're secretly starting to doubt if you'll ever truly be able to move forward,
You don't even know what's been keeping you back because it feels so deeply rooted...
TRUST ME, I know exactly what you're going through⏤ I was once in your shoes.
I understand your fears and challenges because I had the exact same ones...
I live life completely on my own terms now,
but it wasn't always this fun...
I was diagnosed with of over 5 chronic illnesses, was so stressed my hair was falling out, I felt completely disconnected from myself, my family and friends, and was drowning over $150K in debt⏤ all by the age of 25 just after becoming a new mom.
It seems like such a lifetime ago and sounds crazy even to this day when I think about it.
So you're probably wondering how on earth I got myself in that situation to begin with right?
Well, it's actually quite simple.
I started out with the attitude that most of us still trying to figure out who we are and what we want have... that things just are what they are. I went through the motions of doing what I was "supposed" to do and I fell into the trap of not checking if it was what I wanted to do and I wound up burnt out, constantly stressed out and fell deeper and deeper into depression. I wanted to be happy, successful, and give my family so much, and from the outside peeking in I looked the part, yet something was still missing.
I had accomplished so many of my goals yet I still felt empty and I was sick of waking up and feeling hopeless. That was the moment shit got real. I knew that it was time to get some real help and make some major changes.
I invested in myself, I looked deeply into the behaviors and patterns in my life, I started to question if there were a different way to do things, I took the advice I was given and slowly but surely, life started to change from feeling stuck to checking things off my bucket list and #livingmybestlife.
I finally understood where I was going wrong and what I needed to truly live the I wanted to live!
See, a lot of people completely underestimate themselves, their worth and what they can accomplish just like I did.
As you know, gaining your confidence back and making change can feel pretty damn scary and paralyzing!
Not only do you not want to continue to do more of what isn't working, you also don't want it to suck you dry of what little energy you have.
Plus, if you don't have the right tools, you could potentially set yourself up to repeat the same cycles over again and waste time, money and sanity.
Time that doesn't lead to the life you dream about

Time spent unsure exactly what you should be doing

Time that you will never get back.
Luckily this wont be you because you know that things can be different, you're prepared to make changes, you've got the desire to make it happen and I know you're not about to wait any longer to take your life back, find relief and start feeling confident, worthy and happy again.
This is exactly why I created....
After working alongside me for 9 weeks, you'll have:
More confidence to be yourself and a deeper sense of fulfillment in your everyday life

A clear vision of what you want and how to overcome challenges keeping you stuck

A more expansive 'felt sense' vocabulary to express yourself authentically

A powerful foundation for resilience and self care

A deeper connection with yourself mentally, physically and emotionally

A better understanding of your window of tolerance and what triggers you into a deregulated state (i.e.: detachment, aggression)

A better understanding of how to integrate and find balance in a hectic, high stress, busy lifestyle

PLUS

A firm grip on your values, priorities and boundaries when dealing with toxic people

A deeper understanding of what you need and want for your relationships to thrive

A better knowledge of your personal resources and how to use them for support
Who is this program for?
Restoring 180 is 100% for you if...
You're ready to step into your power and take your life back

You want to feel more alive and at peace from a core level

You have a hunger and desire to feel good about yourself and what you have to offer

You're ready to let go of the past and reignite your passion and excitement for life again

You want your energy back

You're ready to slay your goals and finally feel like you've found solid ground
What you'll receive from the program:
A renewed sense of excitement and zest for life

Understanding the role your experiences, stories and habits play in your life

Tapping into and tending to your emotional, physical and mental needs

A solid foundation for self care, compassion and resiliency

A confidence that is absolutely magnetic to attracting abundance and happiness

Positioning yourself for more meaningful relationships

A deeper understanding of your body and it's cues

Becoming the expert at maintaining your sense of balance and peace

Knowing that you are fierce, powerful, worthy and feel more solid in yourself inside and out
Alongside having your life together, you'll also:
- Break free from the challenges, trauma, programming and stories holding you back
- Be able to find your footing when life throws you surprises
- Have the unshakable confidence in yourself and your abilities
- Have a deeper sense of fulfillment and happiness
- Have a clear path to feeling connected and at home in yourself
- Have the prosperity mindset that allows you to enjoy life in abundance
If you know you deserve a lot more from life, apply now and transition from tired to inspired.
Rihanna has a coach
Why is this program right for you? Because you need guidance, direction and clarity.
Take look around you: everybody needs support to reach their true potential, and those who go and get it are WINNING in life. Think about it...Football players wouldn't dream of going into the NFL if they didn't have a Coach.
Dancers have a Coach.
Singers have a Coach.
Actors have a Coach.
RIHANNA HAS A COACH.
Why should it be any different for you?
You were made for greatness and you know that having high level support will get you to where you want to be.
Why Choose Me As Your Coach?
This is a decision that only YOU can make. A big part of my success has been trusting my intuition and my gut, and choosing me to be your Coach will be all about the connection we have. If you feel like you connect with me, the next step is to BOOK A CALL to really see if we're a good fit. I'm a big believer that you can pick up on someones vibes and tell everything you need to know through speaking and if we do mesh like peanut butter and jelly, get ready for massive transformational success!
Because here's what I deliver:
I EMPOWER YOU FOR SUCCESS
Success starts with you. You possess your own powerful resources and we'll work together to access them, boost your confidence and set you up for mind blowing success, no matter how many times you may feel like you've failed before.
I'M YOUR NEW PARTNER IN CRIME
Say goodbye to not knowing where to turn to for support because I'll be there holding your hand throughout the entire process. I've been through exactly what you're going through so therefore my support to you comes from the heart simply because I want you to WIN. Over the next 8 weeks, we'll be fierce and fearless partners.
I SHOW YOU STEP BY STEP
I walk with you through each and every challenge and obstacle getting in the way of you and your dream life. I show you step by step how to set yourself up for relief from feeling unsure, frustrated and disconnected.
I GIVE YOU UNLIMITED ACCESS
I give you 24/7, unlimited access to me with email and phone support, in addition to your weekly one on one's over the next 9 weeks. I'll also show you some of the same tools I've used and tailor them to match your exact situation.
Restoring 180 is completely tailored to your needs. This is a typical outline of some of the things we'll be focusing on to reignite your life:
CLARITY
You'll be working on: Getting crystal clear about what you do and don't want plus where you're headed and the obstacles keeping you stuck.
MINDSET
You'll be working on: Unpacking unhealthy mindsets, overcoming past programming and beliefs and learning to create a solid foundation for a more positive and successful future.
CONNECTION
You'll be working on: Learning to process experiences and emotions through the body and gaining a deeper understanding of how you respond to situations.
BOUNDARIES
You'll be working on: Finding your voice, turning your story into a powerful motivator and using it to build a deeper connection with yourself and others.
EXPRESSION
You'll be working on: Developing a new vocabulary to be able to express yourself and your feelings authentically in each moment as it comes
JOY
You'll be working on: Identifying and reclaiming your ability to experience pleasure and feel sensations without reaching for distractions.
FREEDOM
You'll be working on: Connecting the dots to define what's next and exploring your options.
Restoring 180 is exclusively for fierce Souls who are ready to start seeing results NOW.

Therefore the Program is by Application only.

Spaces are reserved only for those who are Truly Committed to Upleveling to the Life Of Your Dreams.
"I've been exactly where you are so my support to you comes straight from the heart"
I am responsible for walking with you through this journey unbiased and with your best interests in mind and helping you stay on track with the goals you set.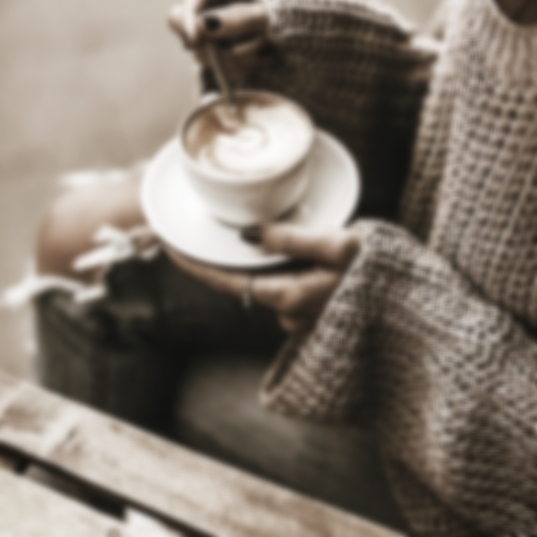 For 9 weeks you have unlimited and unrestricted access to me. Share your questions, fears, accomplishments, late night thoughts, anything you'd like.
You receive 1 x 60 minute call each week for the next 9 weeks via phone or Skype.
I'll be coaching you through what to do, when to do it and how to do it so you'll never feel like you're doing it alone.
I will always be honest with you about what's working and what's not and walk with you through finding solutions and celebrating wins.
You'll have access to some of the same tools, systems, and resources I've used with actionable tasks that are going to up level your life and your confidence.
PLUS
Bonuses worth over $1,111!
I truly care about your success which is why I've included these goodies free with your investment:
Each of your 60 minute sessions includes a powerful combination of Reiki + Somatic Experiencing® tools to support you in your growth to feel relaxed and aligned mentally, emotionally, spiritually, and physically.
Lifetime access to downloadable resources and guides to support you along your journey
Due to the high level coaching and support in the program, I only work with a select number of women at any one time. To make sure you're one of them, click below to book your breakthrough call with me.
Restoring 180 is only for ambitious womxn who are 100% committed to stepping into a more fulfilling and fruitful life. Because of this, I'm very selective with who I work with in the program. To see if you match the criteria, read below:
Restoring 180 is exclusively for fierce Souls who are ready to start seeing results NOW.

Therefore the Program is by Application only.

Spaces are reserved only for those who are Truly Committed to Upleveling to the Life Of Your Dreams.
Your Investment for Your Wildly Successful Future
Your Investment Includes:
9 x 60 Minute Sessions combining Reiki and Somatic Experiencing® for Know-How, Support and Direction
Unlimited Support for 9 Weeks for Super Fast Progress and Deep Connection
Step by Step Guidance and Clarity to Leave Confusion and Frustration Behind
24/7, Unlimited Email and Phone Support for 9 Weeks
Don't Forget Your Bonuses When you Book Now!
(worth over $1,111)
-Downloadable Resources To Support You On Your Journey
- Lifetime Access To The Membership Area
- First Access To My Calendar
And finally the Icing on the Cake:
A happier, more confident you living out the life of your dreams.
What Would It mean To You To Have a Thriving And More Fulfilled Life? How Would This Be A Game Changer?
To me, it means EVERYTHING! It's allowed me to create a deeper bond with my family, live out my dream lifestyle in confidence and brings me more freedom & fulfillment than I could have ever imagined.
Before I took action and invested in myself and my future, I landed myself in some serious debt, burnt out to the point of health issues and wasted so much time trying to power through it all on my own.
I know you've been suffering just like I was.
If you can see yourself continuing with the same old patterns and attempts as last year then ask yourself, can you afford to waste any more time? Do you want to continue on with high levels of disconnection, doubt, confusion, and little to no progress forward?
Do you really want to spend a second longer like this???
Don't allow Someone Else to Claim Your Spot!
If you don't take action on your future, someone else will. I only have space for a select few in the program and if you want it to be YOU, click below to book your Breakthrough Call with me NOW.
So far what you've been doing just hasn't been working. You're meant to thrive and those thriving aren't sitting around waiting for it to happen, they go out there and make it happen!
I know you don't want to be that person any longer, the one who looks at others living the life YOU want.
IT'S YOUR TURN!
It's time to get the support and help you need.
So be fierce.
Invest in yourself.
Take action.
Build an Incredible Life.
Get Your Groove Back.
Prove to yourself that you CAN live the life you dream about.
You with me?
How much time do I need for this program?
There's no denying that results require work. Outside of our weekly sessions, the more you put in the more you'll get out.
I don't really have the money - I'm not sure if I can afford to invest?
Can you afford to NOT invest in yourself? If you do the same things you've always done you're going to get the results you've always gotten. If you don't want to be in the same position 3 months, 6 months or a YEAR down the line, you need to take action and invest in your transformation. Investing in yourself and your well-being is the first step to seeing REAL results.
I don't live in Seattle - how can we work together?
Easy! With the beauty of technology I'm able to work with clients all over the globe. Each session will be via
What happens once I'm accepted into the program?
Once we've both decided we're a great fit to work together, you will make your payment and schedule our first session together so we can immediately get to work and you can start seeing results!
I don't live in Seattle - how can we work together?
Easy! With the beauty of technology I'm able to work with clients all over the globe. Each session will be via Skype, Zoom, or phone which means we can literally connect any time anywhere!
I'm not that great with technical stuff - will I still be able to work with you?
Absolutely! I purposefully picked the tools I use to connect with you because they're ridiculously simple and easy to use. I'll even walk you through step by step.
What if I have a question or need help in-between our call sessions?
You have access to me at all times! I'll be there for full email and phone support between each session - ask anything that you like as often as you like!
Do you accept payment plans?
Absolutely YES! Once we've had our breakthrough call we can discuss which payment options suit your needs.
I'm excited! How to I start?
Yay, me too! Start by booking your breakthrough call with me HERE. If we're a good fit, I'll enroll you into the program and we can schedule our first session immediately!
I live a fulfilling life I am incredibly proud of.
I have more confidence than ever.
I have deeper, more meaningful connections with my loved ones.
I slay my goals.
Are You Ready For The Same?
The first step to your success is simple.
Here's what to do:
1. Schedule your Breakthrough Session at a time that suits you
2. Be prepared to completely uplevel your confidence and your life!
Don't worry if you're not too sure what you need or even what to say.
Here's an idea of what we might discuss:
- your vision and goals
- your current challenges and responsibilities
- clarity on what you want to achieve
- exactly how we're going to get you results
Simply click below to get started!